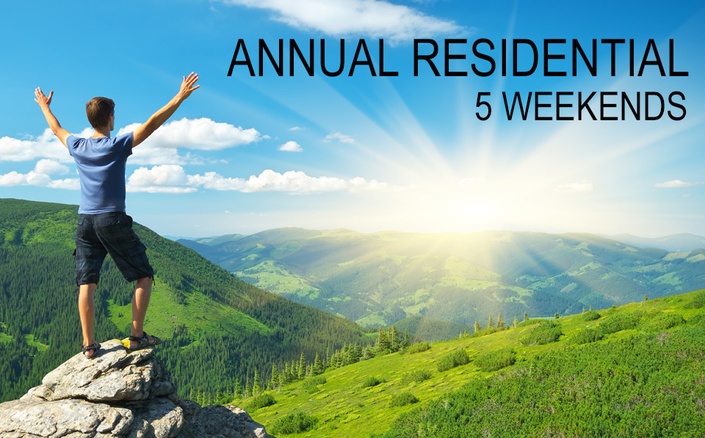 The Coach Training Leadership Development Program - RESIDENTIAL - CTP5R2021A
Phases 1-5 - Upgrade your leadership forever!
Due to current circumstances, we are currently unsure when our next residential will be available.

***Please note our entire curriculum for this course if now available to learn online. We have a dynamic online community, which meets online weekly and provides much support and encouragement to help you learn this transformational toolkit. So please do consider our Coach Training Leadership Development Program Online***
Previous pricing: Approx. £3,275 +VAT / $4,257 USD*
*Plus £50 application fee. Plus, residential package if required. USD price depends on current exchange rates at time of purchase. Payment by instalments available see below
*Pricing currently being finalised to include ICF accreditation components
Timings each training day: 10am-5.30pm Friday, Saturday and Sunday each weekend

VENUE: Brooklands Hotel and Spa, Weybridge, Greater London Area, South West, (within 12 miles of Heathrow airport) United Kingdom. Accommodation pricing in Weybridge.
*Prices include all course materials, all refreshments and lunch during training days, online classes and resources and a graduation meal on weekend 5. Prices exclude overnight residential costs
RESIDENTIAL PACKAGES: 2, 3 or 4 day residential packages are available at an additional cost. Accommodation is at the training venue for single or double occupancy. Click here for full information on accommodation options

Application Form Download- to be sent with application fee to apply
DESTINY COACHING TELEPHONE NO: UK 020 3900 2521 or International +44 20 3900 2521
On application you will be contacted for an interview time and date. Subject to acceptance on this course, you will then be sent a full welcome pack with all relevant information and payment details.
FULL COURSE INFORMATION
What if it's possible to transform a person's life in a single conversation?
Our coaching model trains you to coach the depths of the heart, with the power of Biblically based tools and the Holy Spirit!
Previous leaders who participated said:

"Once anyone learns your coaching model they will never coach the same again!"

"I had high expectations for this training course, but it has exceeded my expectations"

"This is way more than a coaching skills training course, its deeper because God is in it. None of us will ever be the same again!"
Foundational Kingdom Coaching Training
5 weekends –in premier training facility
Online Classes, Peer to Peer Assignments and Small Group Learning
Opportunity to license and become a professional coach
Follows professional standards
Who is it for?
The Coach Training Leadership Development Programme is suitable for
leaders who want to expand their leadership toolkit and activate those they serve into the fullness of who they are
'wannabe' coaches who want to gain a toolkit to set themselves up as a professional coach, activating people into freedom, breakthrough and growth to reach their full potential
professional coaches who want to learn an alternative, highly transformative model, which provides powerful spiritual Christian Biblically based tools, including calling and destiny tools
Note: although based on Biblical principles this unique coaching toolkit can be used on anyone of any faith
Authored by Tina Southgate, the Co-Founder of Kingdom Coaching Network and Founder of Destiny Coaching Ministries.

This course is led by Tina and our in-house team of coach trainers who are fully trained and experienced in this unique coaching model.

This dynamic coach training programme, will take you on an experience which will take your leadership to a whole new level, transform your thinking and open up a myriad of possibilities in the way you help people and bring the kingdom.
How would you like to get someone unstuck from what's been holding them back their whole life?
How would you like to take your leadership skills to the next level, learning how to truly empower people into their callings?
How would you like to lead people into potential they never imagined they had?
Join us on this unique leadership coach training which will quickly and radically develop your skills and your influence. You will learn the art of coaching the heart, tapping into the very core motivations of those you lead, following a professional comprehensive coaching model with a Biblical Holy Spirit based edge.
You will learn by: -
Seeing live demonstrations of people's lives being transformed in a single coaching conversation!
Hands on, practical exercises to get you coaching straight away
The course consists of
A combination of classroom sessions, online sessions between classes, practical peer to peer assignments and reading.
COACHING IS A POWERFUL WAY OF EMPOWERING PEOPLE TO FIND ANSWERS.
On this highly interactive practical and spirit led leadership coach training, you will learn both life transforming skills and experience a high level of personal development, gaining clarity in your own life purpose along the way.
By the end of the programme you will be able to set yourself up as a professional coach, if you wish.
As a leader your skills will be expanded and your influence improved.
OVERVIEW OF PROGRAMME
Weekend 1 – Core Listening and the Fundamentals of Kingdom Leadership Coaching

A dynamic fast paced introduction to this unique coaching model. You will be learning the empowering coaching attitudes and how to use them as an expression of kingdom, listening and honour. You will step into being a coach leader, learning to go deeper into listening on multiple levels, tuning into the heart and the spirit and developing deeper awareness to coach to breakthrough. You will pick up a toolkit to get you coaching straight away!

Weekend 2 – Resonance - Using creativity and the Spirit to create and engage vision

This weekend takes you deeper teaching you how to awaken passion and create vision and purpose. You will learn how to coach to enlarge vision whilst engaging motivation and resonance to new levels. You will learn how to shift atmospheres and engage your creativity as a coach leader to bring greater breakthrough, dealing with obstacles and limitations and coaching people into far greater potential alongside Holy Spirit. You will learn a comprehensive toolkit to help people dream bigger and encounter God in this process. You will learn how revive people in their faith, their life and their vision.

Weekend 3 – Coaching identity and purpose

This vital weekend of training will equip you to help others to clarify and activate their true God given identity which will help them step into the fullness of their potential. You will coach to clarify and build on inner transformation, learning how to go to the past, present and future to find clearer identity. You will learn to coach awareness of personal and spiritual impact, helping people overcome obstacles and resistance, coaching them towards truth. It will give you a highly effective and simple toolkit to help people of all ages, stages of life and faiths to understand and articulate what their purpose is. It will equip you to draw on multiple inputs in the areas of life and work to empower people to understand their strengths, passion and contribution they were created to make to the world.

Weekend 4 – Perspectives

This weekend will equip you to learn how to shift perspective to take people into encounters which bring incredible breakthrough. You will learn how to use creativity both in yourself as coach and those you coach to bypass obstacles and create pathways to success. You will learn how to coach alongside Holy Spirit to bring people into encounters which accelerate them and bring them confidence. You will learn empowerment techniques which will take your leadership to another level as you learn to take others into higher thinking. You will become comfortable to coach people at any stage understanding how to integrate spiritual growth alongside coaching towards goals and topics that matter.

Weekend 5 – Consolidation, Activation and Calling Forth

On this weekend, you will consolidate the journey, learning how to assess readiness, encounter Holy Spirit to clarify seasons, how to shift perspectives to move forward, learning to call forth greatness, cultivating new boldness, turning vision into action, and coaching goals the kingdom way. You will step into more of your impact as coach understanding your focus and stretch as coach leader.
Course Content
This Coach Training Programme will take you through a step-by-step process learning our coaching model based on Kingdom values. There will be practical exercises and assignments at each stage.
You will learn how to:
Help people find their own solutions without giving advice
Connect excellent heart transforming coaching skills with the Spirit, learning to hear from God in the moment and connect those you are coaching to encounter God personally for themselves
Connect and activate people into their passion and areas of motivation
Build discovery and awareness of life purpose and calling using proven destiny coaching tools.
Connect the dots between vision and action helping people to create and be accountable for a plan
Create safe environments and cultures for exploration, inventiveness, creativity and encounter
Engage your creativity in your coaching and develop your own personal style
Identify and articulate your own life purpose and help those you coach to do this also!
Learning Outcomes
As a result of completing this 5-weekend course, you will:
be able to confidently plan and lead a coaching session, taking into account the coachees long & short term agendas and their bigger purpose
be able to ask powerful questions to unlock the hearts of those you are coaching
have a bag of Christian Biblically based coaching tools (which can be easily used in the marketplace)
be able to take coachees through a process involving Holy Spirit which will result in significant transformation
be able to unlock the dreams and desires of coachees activating them to take small actions that will enable long term transformation
significantly increase your effectiveness as a coach and leader
be able to listen and operate on multiple levels (both natural and Spiritual), bringing greater clarity to the client
Why Destiny Coaching Ministries?
Destiny Coaching Ministries has developed a unique set of Biblically based coaching tools that enable heart and mind change, propelling people into their purpose. Our approach to training is highly interactive & creative, whilst adhering to professional guidelines to ensure you are fully activated to apply coaching in whatever arena you chose. We put God at the centre of all we do, hearing from Him to direct our own lives and our business. Our ultimate goal is to see each person we train and coach know God intimately and be guided into the person that He intended them to be. Consequently, as well as being trained to help others you will receive very valuable personal development.
Please note: We currently only run one residential school each year for 25-50 leaders of influence who are hungry to learn this toolkit.
We only accept hungry leaders who desire to empower the way Jesus did; to be transformed and to change the culture they lead in.
In our professional level coach training, using our spirit inspired coaching model your leadership will never be the same again!
Course Format
15 classroom training days (during 5 weekends held monthly- Friday through Sunday - 10am to 5.30pm)
Access to Online Classes, supplementing the Weekend Programme
Peer to Peer Practical assignments
100+ curriculum hours of training
This programme is approved by The Kingdom Coaching Network, a global community of believers who promote, train and develop leadership coaching resources to empower lives God's way.
It follows ICF (International Coach Federation) guidelines and is being prepared for full ICF accreditation.
PROFESSIONAL CREDENTIALS
Our course follows ICF (international Coach Federation). This is the best known globally recognized accreditation body for coaching.
Completion of this programme enables you to license with Destiny Coaching Ministries and the Kingdom Coaching Network.
TESTIMONIES
Previous courses have been attended by market leading professional coaches and trainers, church and ministry leaders and consultants. Those brand new to coaching AND those who have coached for many years.
| | |
| --- | --- |
| | Jill McLachlan, Seasoned Professional Leadership Coach for 20+ years talks about her experience. |
| | Donna King, Senior Leader at Eastgate Church, Gravesend, speaks of her experience. |
The Trainers
The Coach Training Leadership Development Programme is run by Tina Southgate (author of programme) and a growing team of trainers and facilitators.
| | |
| --- | --- |
| | Tina Southgate is a highly experienced master coach and coach trainer, running her own coaching companies since 2006. Previously in corporate management roles, she created and led teams and developed leaders for over 20 years. |
Tina works internationally in the UK, and North America. Tina has a heart to raise up an army of Christian coaches, to help empower and activate people in all areas of society to be all they were created to be. Tina completed 3 years at a leadership ministry training school, based in Redding, Northern California. Since then, in 2012 Tina founded Destiny Coaching Ministries and in 2014 she co-founded the Kingdom Coaching Network. Tina has authored many Destiny Coaching Programs devising coaching tools which include God in the process of discovery. At the beginning of 2015 Tina launched the Coach Training Leadership Development Programme designed to equip leaders and coaches with a coaching model, which takes coaching to a new level to include spiritual development, heart transformation, calling discovery and guided encounters with God, whilst adhering to strict industry standards (ICF). Tina remains a guest trainer on the Bethel Coach Training Program and at the Bethel School of Ministry along with visiting ministries and market place organisations both in the UK and USA.
Course Fees
Exact amounts currently being finalised to include ICF accreditation requirement components
SINGLE PAYMENT - £3,275 (exc VAT) / £3,930 (inc VAT) - single payment on acceptance onto course
BY INSTALMENTS - £3,320 (exc VAT) / £3,984 (inc VAT) - 8 equal monthly instalments of £498 (inc VAT) / £415 (exc VAT)
**Please note: Course fees include buffet lunches on all training days, refreshments throughout each day and a graduation meal on the Saturday night of the last weekend along with all online classes. They do not include overnight residential accommodation costs 2, 3 and 4 night packages are available at the training venue - contact us for full information**

How to sign up
Download, complete and email us the application form along with paying the £50 application fee at the top of this page.
You will be contacted to set up an interview with one of the course leaders. This will be conducted via Skype or zoom. You will be sent a link to connect into the call. Shortly after this interview you will receive notification that you are or are not accepted onto this course. On successful acceptance to the course you will be invoiced according to your payment preference and sent some pre-course work for you to get started straight away!
If you are approaching your church or company to sponsor you, you can use the forms below
Download our bursary / financial support request form here in Word for Windows format
Your Instructor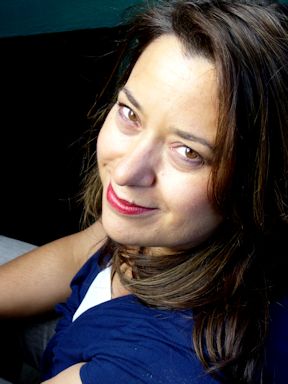 Tina has over 20 years experience of developing leaders in corporate, non-profit and Christian ministry environments. From founding a leadership development company in 2006, Tina moved on to create Destiny Coaching Ministries in 2012.
She has authored a pioneering leadership coaching model which fuses together professional coaching with spiritual encounter to create a new empowered way of thinking and being. As master coach, author and speaker, Tina activates leaders to their next level, to find the extraordinary leader within and connect to God for clarity, purpose, identity and ignited passion.