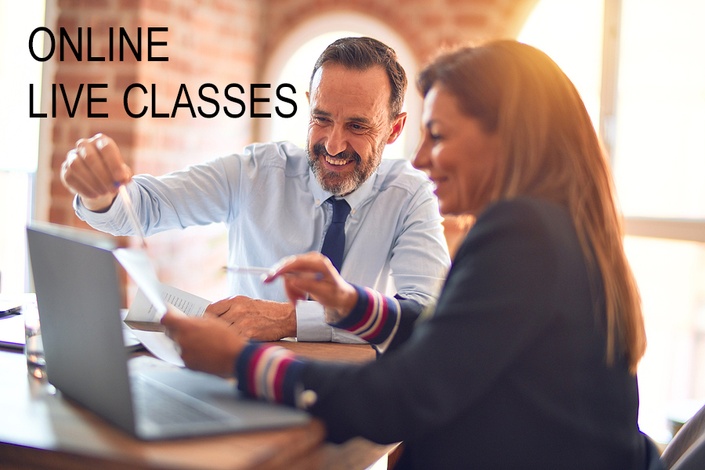 Executive Certificate in Co-Creative Transformational Coaching - ONLINE - CTP5XALL
Phases 1 - 5 - Transform your thinking, your leadership and your life forever!
Enroll in Course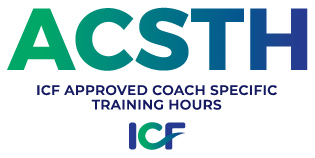 The highly popular Core Curriculum Program
Learn Destiny Coaching's full 5 phase process online in live interactive community with others. Gain mastery. Gain a professional accreditation.
Total Value: £6,625 / $9,275 USD
Offer Price: £2,700 / $3,780 USD
Instalment Plan Offer: monthly payments from £307 / $430 USD
Note: Tax relevant to your country will automatically be added to enrolment fee. Payment will be taken in the currency you select.
Enrollment available now.
Simply click enroll, choose your prefered currency, then either select 'pay in full' or 'pay by installment plan'. For the monthly installment plan your 1st payment will be taken straight away. The following payments will be paid monthly at the same time each month.


What's included: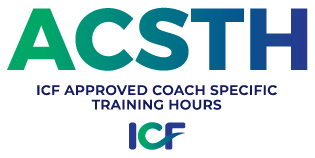 130 Total ICF Approved Training Hours
105.5 hours of live synchronous online classes which include:
Live classes, with demonstrations, breakout rooms for practice, discussion with faculty and practical group based exercises

Dedicated Activation Sessions

Observational Sessions where you gain direct feedback on your coaching
Approx. 25 hours of self-study to go with live classes
Membership to Online Destiny Coach Communities (for optional additional online gatherings)
Printed Manual
Fun practical assignments to get you coaching straight away
Optional Practice Cohorts with other students
LANGUAGE:All classes are only available in English currently

Note: All live synchronous online classes are recorded for catch up later.

**Now comes with access to OnDemand Program with 90+ hours of high quality teaching, full length demonstrations, online workbooks, in depth specialist teaching and more to watch at your leisure!**
You can take this program either via live classes or OnDemand, or both, to suit your schedule
Christian Coaching
Learn our life transforming 5 step process over 10 months or more! .....
Start coaching straight away from Month 1 (and for money, if you wish from Month 2)
You will enjoy learning each of our 5 phases delivered in 5 comprehensive stages
Each stage provides a toolkit in a focussed specialist area, all designed to build on each other to develop your skills to an advanced level
Learn by taking part in our unique experiential style of delivery online. In each and every lesson you will see real coaching demonstrations, take part in discussion, get activated in different skills and techniques. Or learn OnDemand in your own time.
You will receive coaching throughout the program from fellow students during curated activation sessions and will therefore benefit from truly life transforming personal and spiritual development yourself, along with seeing those you coach get amazing breakthrough.
Learn the Biblical basis for the co-creative model via printed manuals
Become a confident coach able to coach anyone on any topic as well as being able to lead people through our specialist framework coaching clarity of identity and purpose
Learn by completing fun assignments throughout the program
Get support and motivation during your training by joining our online coaching community of Christians learning and developing their coaching skills in this unique biblically based model.
Two possible Accreditation Pathways:
Level 5 - Certified Co-Creative Transformational Coach

ICF (International Coach Federation) - This program provides 130 approved ICF training hours which can be used to gain the 'ACC' or 'PCC' ICF credential or as CCE credits.
NOTE: Accreditation pathways require client coaching hours to be completed, and additional mentoring fees are due. Details on the ICF website. For more information contact us.
Set yourself apart in the marketplace by learning this unique coaching approach!
Who is this program ideal for?
leaders wanting to expand and develop their breadth as a leader

'wanna be' coaches

professional coaches who want to go deeper than industry standard coaching such as GROW, and learn how to bring the spiritual into their coaching with anyone, and wanting to learn proven life purpose and identity activation tools
Christian Coaching

What if it's possible to transform a person's life in a single conversation?
Christian Coaching
Our unique, co-creative, transformational coaching model trains you to be able to do this as you have never experienced before.
You learn to coach the depths of the heart, with the power of Biblically based tools and the Holy Spirit!
All this whilst following professional standards and being applicable both to Christians and in the marketplace on anyone.
During this program, you will learn the power of coaching using the unique Destiny Coaching Model that takes you beyond the standard industry models such as 'GROW'.
You will learn from seeing coaching demonstrations, undertaking practical assignments to get you coaching straight away, listening to in depth teaching and joining in on our live, fully interactive online community
By the end you will be equipped to bring breakthrough to people on new levels more than you will have experienced before.
Previous leaders who participated said:

"Once anyone learns your coaching model they will never coach the same again!"

"I had high expectations for this training course, but it has exceeded my expectations"

"This is way more than a coaching skills training course, its deeper because God is in it. None of us will ever be the same again!"
Hundreds of leaders have already taken this training!


During this course you can join them in being equipped to quickly bring transformation in coaching conversations!

Note: although based on Biblical principles this unique coaching toolkit can be used on anyone with or without faith, in the marketplace or anywhere!
Authored by Tina Southgate, Founder of Destiny Coaching Ministries and Co-Founder of Kingdom Coaching Network.

This dynamic course will take you on an experience which will take your leadership to a whole new level, transform your thinking and open up a myriad of possibilities in the way you help people and bring the kingdom.


All Faculty delivering this program are fully trained professional coaches who bring years and years of experience and whom are all professional qualified and actively practicing coaching at a professional level
How would you like to get someone unstuck from what's been holding them back their whole life?
How would you like to take your leadership skills to the next level, learning how to truly empower people into their callings?
How would you like to lead people into potential they never imagined they had?
Join us on this unique leadership coach training which will quickly and radically develop your skills and your influence. You will learn the art of coaching the heart, tapping into the very core motivations of those you lead, following a professional comprehensive coaching model with a Biblical Holy Spirit based edge.
Coaching is a powerful way of empowering people to find answers.
On this highly interactive practical and spirit led leadership coach training, you will learn life transforming skills.
COURSE OUTLINE
PHASE 1 - CORE LISTENING 100
4 modules including: A dynamic fast paced introduction to our unique coaching model. You will be learning the empowering coaching attitudes and how to use them as an expression of kingdom, listening and honour. You will step into being a coach leader, learning to go deeper into listening on multiple levels, tuning into the heart and the spirit level and developing deeper awareness to coach to breakthrough. You will pick up a toolkit to get you coaching straight away, including learning dozens of powerful coaching skills to practice and how to structure coaching sessions for success.
PHASE 2 - RESONANCE 200
4 modules including: A deeper dive into more advanced tools and refining Phase 1's techniques to enable you to awaken people and co-create vision and purpose with them. You will learn how to coach to create and enlarge life vision whilst engaging motivation and resonance to whole new levels. You will learn powerful dream awakening tools, alongside techniques to include God and scriptures in your coaching to engage people spiritually and practically. You will learn how to shift atmospheres and engage your creativity as a coach leader to bring greater breakthrough, dealing with obstacles and limitations and coaching people into far greater potential alongside Holy Spirit.
PHASE 3 - IDENTITY & PURPOSE 300
3 modules including: Refining and developing all your skills learned so far alongside learning new tools to equip you to coach people into breakthrough, understanding and confidence of their purpose. This course will give you a highly effective and simple toolkit to help people of all ages, stages of life, with or without a faith, to understand and articulate what their purpose is. It will equip you to draw on multiple inputs of life and work to empower people to understand the strength, passion and contribution they were created to make to the world, all to in order to help them step into the fullness of their potential.
You will also learn how to coach people to clarify and experience their identity through connecting to their heart and to God. You will learn how to coach clarity of life purpose through coaching structured components of life purpose, including creating life purpose statements, coaching discovery of life messages and coaching awareness of personal and spiritual impact.
PHASE 4 - PERSPECTIVES 400
3 modules including: Perspectives encounter coaching - How to use perspectives tools to move people into exploring more empowering possibilities. You will learn how to coach beyond problems, shift mindsets and open up previously inaccessible options, in fun, creative ways that work fast! You will learn powerful tools to bring breakthrough to previously stuck areas. You will learn how to explore and increase a person's awareness of their unique grace and authority from areas of their life, work and experience to build their confidence and clarify their purpose further. You will learn how to bring breakthrough through your coaching to any topic by using many creative and diverse perspective coaching techniques.
PHASE 5 - ACTIVATION 500
3 modules including: Learning coaching tools to assess readiness, to take a holistic and Biblical perspective on planning and goal setting. You will be equipped on how to coach encounter with Holy Spirit to clarify seasons. You will build on all you have learned throughout the other Phases to learn how to activate people quickly, coaching with God and stretching into your fullest potential as a coach. You will learn how to call forth greatness in both your coachee and yourself! You will be equipped to cultivate new boldness, turning vision into action, and coaching goals the kingdom way. You will step into more of your impact as coach as you learn more how to understand your focus, stretch into your role as coach leader and consolidate your journey.


KEY DELIVERABLES
You will learn how to
Step into being a truly empowering 'coach leader'
Help people find their own solutions without giving advice
Lead coaching conversations and ongoing professional coaching relationships using a professional structure
Recognise and operate on multiple levels of listening, including the spiritual
Connect people with their motivation and passion
Coach head, heart and spirit, utilising excellent heart and spirit transforming coaching skills
Create safe environments for individuals and teams to develop a culture for exploration, inventiveness, creativity and encounter
Engage your creativity in a coaching framework, developing your own personal style
Use a transformational coaching toolkit to empower people past obstacles and bring fast breakthrough
Gain an understanding of the internal process to lead people through towards sustainable positive change, using a comprehensive coaching journey
Christian Coaching
Learning Outcomes
As a result of completing this program, you will:
be able to ask powerful questions to unlock the hearts of those you are coaching

have a comprehensive toolkit and framework of Christian Biblically-based coaching tools (which can be easily used in the marketplace)

be able to take coachees through a process which will result in significant transformation

be able to unlock the dreams and desires of coachees activating them to take small actions that will enable long term transformation

significantly increase your effectiveness as a coach and leader

be able to listen and operate on multiple levels (both natural and Spiritual), bringing greater clarity to the client

be able to take your coaching deeper to coach beyond performance and goal setting (beyond 'GROW')

learn to self-manage more effectively as a leader when appropriate

master how to flip negativity to bring breakthrough quickly
Why Destiny Coaching Ministries?
Destiny Coaching Ministries has developed a unique set of Biblically based coaching tools that enable heart, mind and spirit change, propelling people into their purpose. We put God at the centre of all we do, hearing from Him to direct our own lives and our business. Our ultimate goal is to see each person we train and coach know God intimately and be guided into the person that He intended them to be.
Testimonies

Our previous courses have been attended by market leading professional coaches and trainers, church and ministry leaders and consultants. Those brand new to coaching AND those who have coached for many years.
| | |
| --- | --- |
| | Jill McLachlan, Seasoned Professional Leadership Coach for 20+ years talks about her experience. |
| | Donna King, Senior Leader at Eastgate Church, Gravesend, speaks of her experience. |
SUMMARY
A Biblically based coaching toolkit, applicable to use on anyone

Journeys anyone from beginner to advanced professional level coaching skills

Journeys those that have learned marketplace coaching into a deeper, more transformative approach which also provides a framework to coach identity and purpose clarification

Multiple Accreditation and licensing options (for those that want to develop their skills to a professional level)
Summary of why the Destiny Coaching Model is unique:
It goes beyond popular industry standard models such as 'GROW'

It contains a comprehensive toolkit with unique, biblically based tools which have the option of bringing God into the coaching, when coaching Christians (and with permission)

It contains proven purpose development tools to enable you to coach people into clarity of their purpose

It follows an entirely positive Christian, kingdom ethos

It teaches tools to coach identity (from a biblical standpoint) but adaptable for use on anyone with or without a specific faith

It takes a holistic approach enabling you to coach any coaching topic but also someone's greater purpose and potential
**Live classes are available on various days**
Click here for Program Schedule


PHONE: USA +1 (415) 944 4504, UK 020 3900 2521 or International +44 20 3900 2521
Your Instructor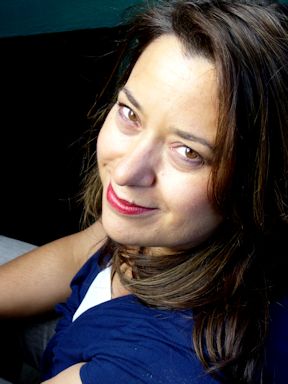 Tina has over 20 years experience of developing leaders in corporate, non-profit and Christian ministry environments. From founding a leadership development company in 2006, Tina moved on to create Destiny Coaching Ministries in 2012.
She has authored a pioneering leadership coaching model which fuses together professional coaching with spiritual encounter to create a new empowered way of thinking and being. As master coach, author and speaker, Tina activates leaders to their next level, to find the extraordinary leader within and connect to God for clarity, purpose, identity and ignited passion.
Courses Included with Purchase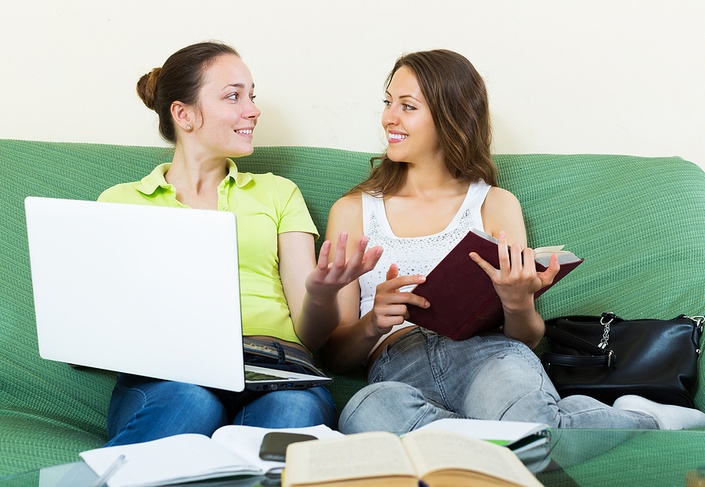 Completion and Certification Resources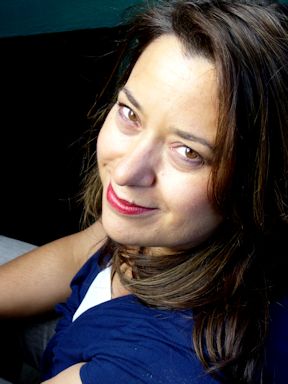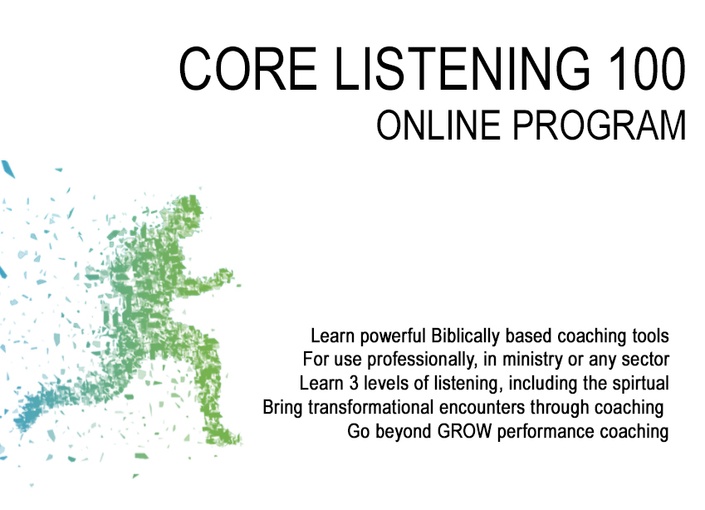 Core Listening 100 - CTP5E100
Phase 1 - Core Listening 100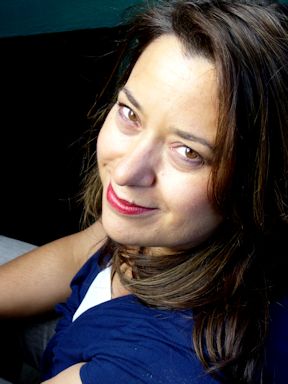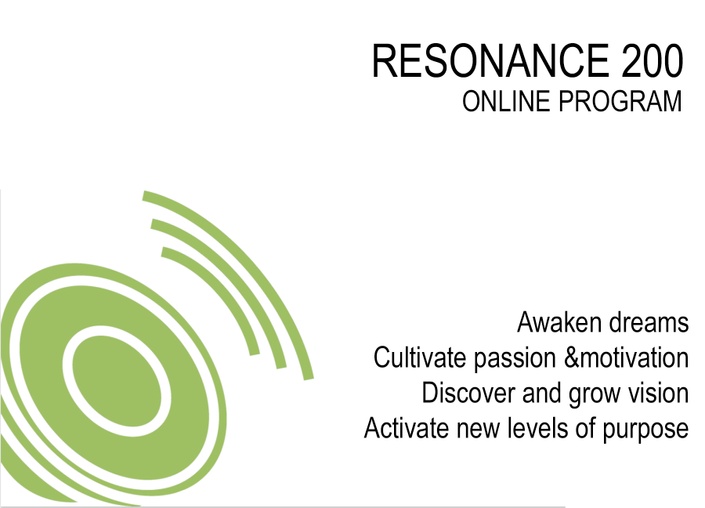 Resonance 200 - CTP5E200
Phase 2 - Coach Training Leadership Development Program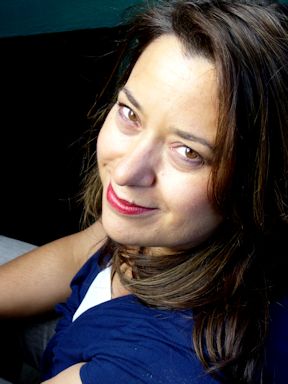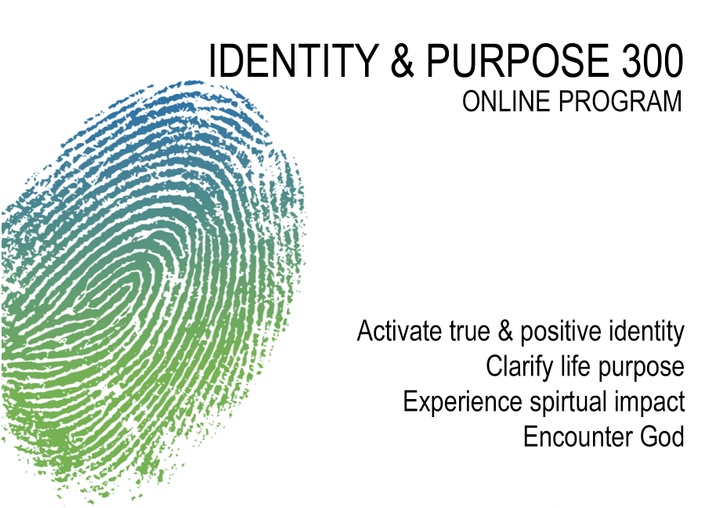 Identity & Purpose 300 - CTP5E300
Phase 3 - Coach Training Leadership Development Program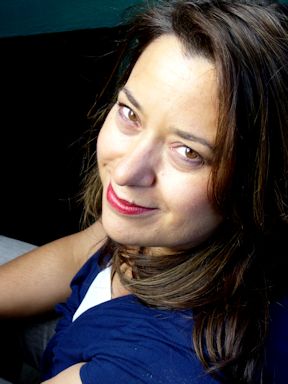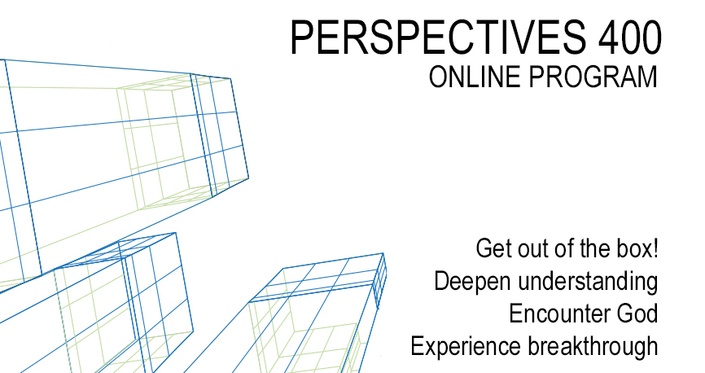 Perspectives 400 - CTP5E400
Phase 4 - Coach Training Leadership Development Program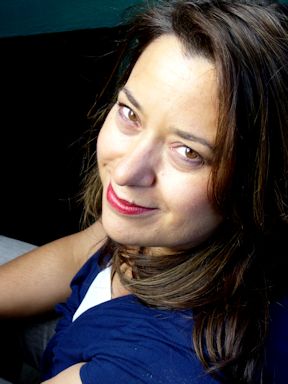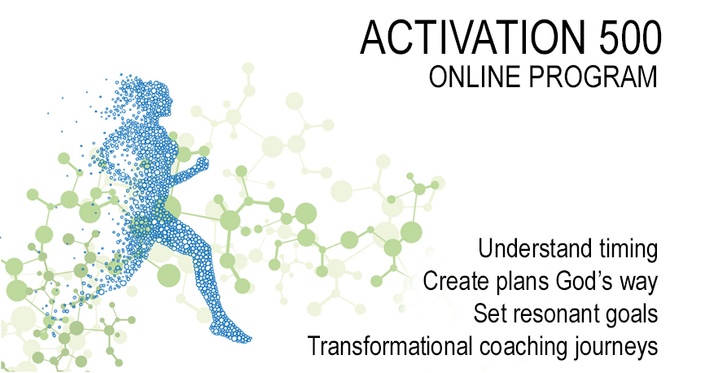 Activation 500 - CTP5E500
Phase 5 - Coach Training Leadership Development Program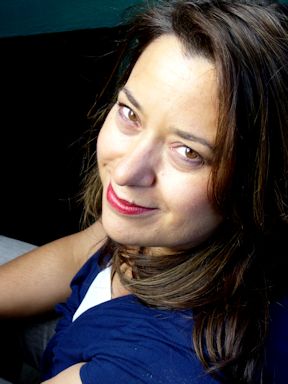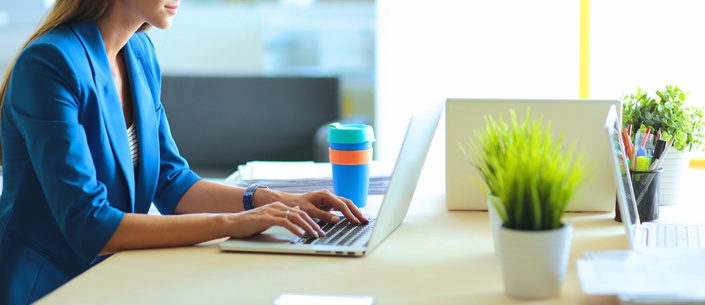 Student and Alumni Resources
Free to Alumni and Students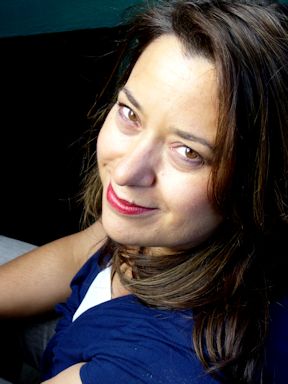 £1,000
Original Price: £1,000
Frequently Asked Questions
When does the course start and finish?
This course is run throughout each year. You can sign up now to reserve your place on the next cohort. As soon as you sign up you will get access to the live online classes. An email is sent each week detailing classes available for the coming week. For information on upcoming cohorts with times and dates follow the program schedule link at the bottom of this page.
How long does it take to complete the course?
The course is designed for you to complete all live classes in 10 months. It is possible to complete sooner by joining several cycles of classes and progressing yourself more quickly. It is also possible to take longer if you want to take a break or go slower.
What if I can't make the scheduled classes?
If you are unable to attend any of the scheduled classes there are different ways of learning the Destiny Coaching Model. You can learn it via self-paced courses, delivered OnDemand via recorded material and leading to other types of qualifications. (These course also give you access to meet other students online in different ways). If you are unable to attend just some of the dates, you can catch up by listening to recordings of the live classes you missed. All classes are recorded for access afterwards.
What if I am unhappy with the training?
Our training exceeds our students expectations. Many students have told us this! We would never want you to be unhappy! If you are for any reason, please contact us and let us know. We will try our best to remedy your issue (s).
What is your cancellation, withdrawal and refund policy?
If you choose to cancel your registration prior to starting the course, you will receive a full refund less a course administration fee of £150. Written notifications to cancel the course must be received prior to starting any course materials or live classes. If you do not notify us in advance that will not be able to attend or complete the course for which you are registered you will forfeit the course fee. In rare cases Destiny Coaching may choose to cancel/ reschedule courses at its discretion. Destiny Coaching will not be responsible for costs that may be incurred by students as a result of such cancellations.